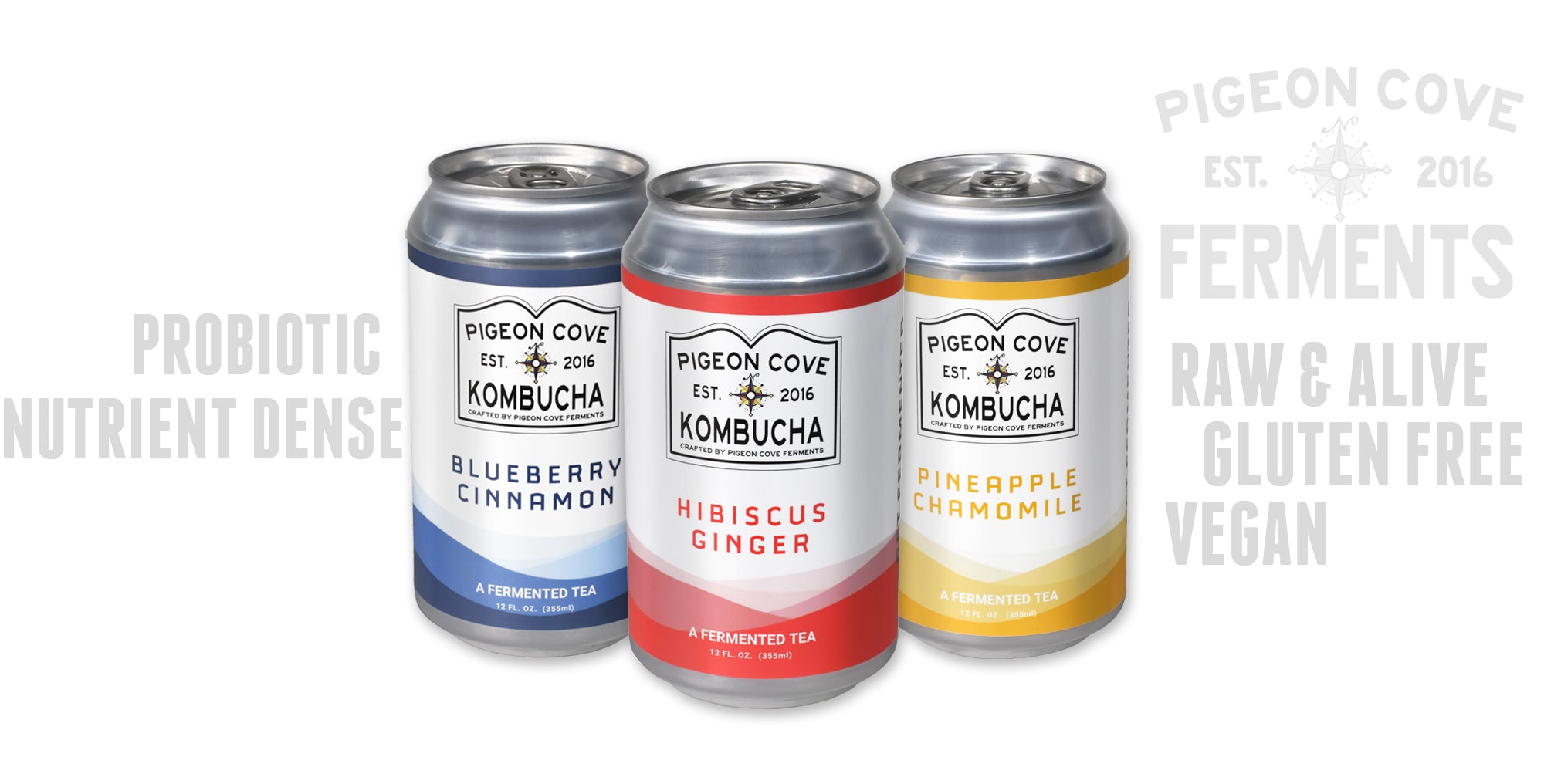 Pigeon Cove Ferments
Kombucha
A family-run kombucha brewery. Our drinks pack the flavor of raw, nutrient dense, probiotic-rich ingredients that are clean and good for your belly!
Pigeon Cove Ferments Kombucha
Pigeon Cove Ferments Sauerkraut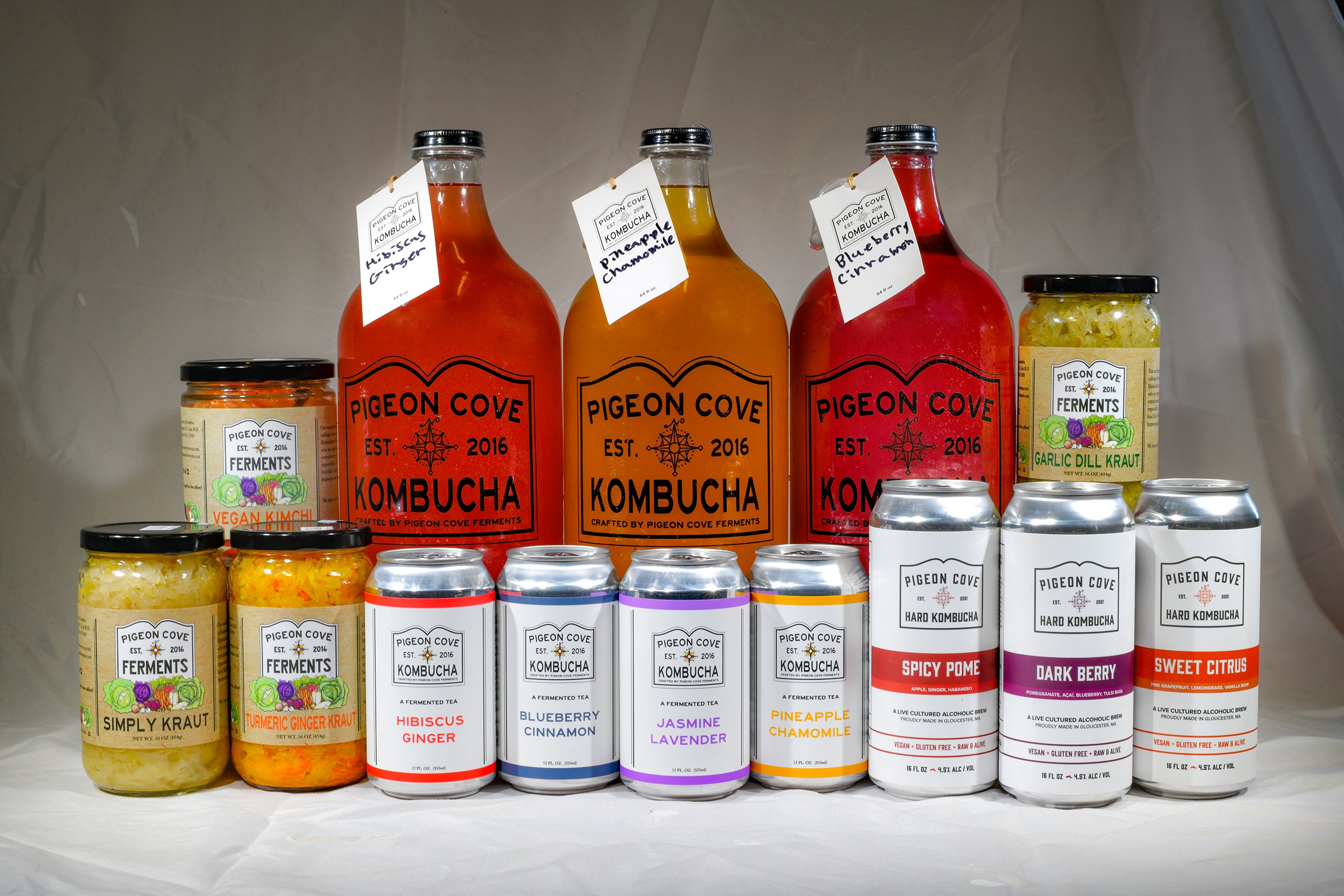 available at retailers
Pigeon Cove Ferments products
Our products are available at retailers around the North Shore and the Greater Boston Area. If you're interested in carrying our products, please contact us at - orders@pigeoncoveferments.com. If you have questions or ideas of where you want to see our products, please let us know at info@pigeoncoveferments.com. 
Wholesale and Retail Inquiries